Posts for tag: teeth whitening
By John G. Keeton, DDS, PLC
November 01, 2019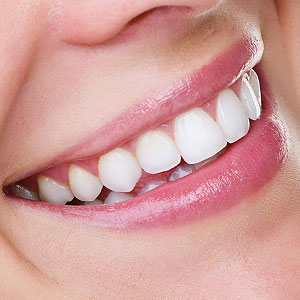 Getting a smile upgrade doesn't necessarily require extensive dental work. You might be able to change your appearance for the better with teeth whitening.
This technique employs a bleaching solution that brightens dull enamel, the outermost layer of teeth. It isn't a permanent fix, but if cared for properly your brighter smile could last two years or more.
Here's what you need to know about this proven smile brightener.
Know your options. Enamel whitening is usually obtained in one of three ways: a dentist performing the procedure in-office; at home using custom trays created by a dentist; or at home with an over-the-counter whitening product. The in-office option is the most expensive—but since dentists use a stronger bleaching solution, your brighter tint may last longer and dentists can control the degree of whiteness better.
Know your preferences. That last point is important if you're looking for a particular look. Teeth whitening can give you a dazzling "Hollywood" smile or one that's a bit more subtle. It all depends on your lifestyle and personal preferences. Because of their advanced techniques and equipment, you may have better chances getting the look you want from your dentist rather than by doing it yourself.
Know your limitations. This type of teeth whitening won't work if the staining originates within the teeth—for that you'll need an invasive procedure only a dentist can perform. You'll also want to be careful with any whitening if you have dental work like crowns, veneers or fillings: the bleaching solution won't alter these materials' color, which could make them stand out beside whitened natural teeth. And if you have diseased teeth and gums, those need to be treated first before any cosmetic procedures like whitening.
Teeth whitening is a great way to take years off a smile. Even if you plan to whiten your teeth at home see your dentist first for a complete examination and helpful tips on products and techniques.
If you would like more information on teeth whitening, please contact us or schedule an appointment for a consultation. You can also learn more about this topic by reading the Dear Doctor magazine article "Important Teeth Whitening Question…Answered!"
By William L. Metz, D.D.S.
November 13, 2016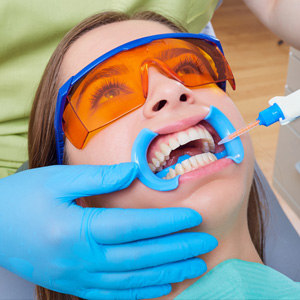 With the advent of home whitening kits, you no longer have to go to the dentist to have your teeth whitened. DIY kits are relatively safe and effective, if you follow the directions carefully.
So, you might be thinking: why have a dentist whiten my teeth? Actually, there are good reasons why you might. Here are 4 of them.
We'll make sure your teeth are healthy first. Your teeth may need some attention first, such as treatment for dental disease, before we undertake whitening. We'll also determine why your teeth are stained, which could impact how they're whitened (more about that in a moment).
Our application could take less time and last longer. Bleaching agents in home kits make up less than 10% of volume, much weaker than the applications we use. While it often takes several applications at home to achieve the desired brightness, you may only need one or two sessions with us. Our stronger solution may also extend the "fade time" — when the whitening begins to diminish — than what you may encounter with home whitening.
We can be more precise achieving the right shade. There are different shades of teeth whiteness — what looks good for someone else might not look good for you. We have the training and expertise to achieve a color that's right for you. What's more, we also have techniques and equipment like UV lighting that enables us to color match more precisely than you can with a home kit.
Your DIY kit can't alter some forms of staining. Home kits bleach only the outermost layers of tooth enamel. That won't help, though, if your discoloration originates inside the tooth. This intrinsic staining requires procedures only a dentist can perform to bleach the tooth from the inside out.
Even if you'd still like to use a home kit we'll be happy to advise you on purchasing and application. It's also a good idea to have us check the staining first to see if a home kit will work at all. In the end, we share the same desire as you do: that your teeth are as healthy as they can be and bright as you want them to be.
If you would like more information on tooth whitening options, please contact us or schedule an appointment for a consultation. You can also learn more about this topic by reading the Dear Doctor magazine article "Tooth Whitening Safety Tips."